Two New Old Treks
10-Dec-2013 Fleet News
---
That's right. We have two new sims set in the early days of Star Trek. One is set in the original TOS universe (Bennington) and one is set in the new old Trek of the 2009 and 2013 movies (Odyssey).
You could say we have two new flavors of old Trek. :)
Relive the classic days of space exploration and check them out in the Ship Listing.
---
November 2013 Fleet Awards
7-Dec-2013 Fleet News
---
'Tis the season to stay out of the cold (in the Northern Hemisphere) and to spend lots of time with family and friends.
Here at Theta Fleet, we hope you also spend a little time with us!
Because amongst the hustle and bustle of shopping and parties, we all need a little time to escape and have some fun!
And what's more fun than writing about your sim life with your sim family?
At this time of year, we are grateful for all of you and the part you play in helping make Theta Fleet such a wonderful place to sim!
And check out the November Award winners below!
---
Read On

... (13)
72 years ago today...
7-Dec-2013 Fleet News
---
72 years ago today, December 7th at 7:48 AM local time, the Japanese attacked Pearl Harbor. At the same time, attacks were launched against the Philippines, Malaya, Singapore and Hong Kong.
This strike was supposed to keep the American Pacific Fleet out of World War II. Instead, they woke the Sleeping Giant and the Americans entered the war with a force that, combined with the Allied nations, changed not only the war and its outcome, but our future as well.
Theta Fleet honors those who were part of The Greatest Generation and who still inspire us today. May your memory and your legacy live long and prosper.
---
Aurora returns!
28-Nov-2013 Fleet News
---
Theta Fleet is proud to welcome back the USS Aurora. She is in search of a good crew. Want to explore the galaxy? Check out the sim in the Ship Listing!
---
Happy Thanksgiving, America!
28-Nov-2013 Fleet News
---
Today, November 28th, Americans (USA) celebrate Thanksgiving.
We wish all those who are celebrating this holiday and day filled with good food and good conversation!
---
Happy Hanukkah!
25-Nov-2013 Fleet News
---
Sundown Wednesday begins the week of Hanukkah this year.
We wish all those of the Jewish faith a Happy Hanukkah and a joyous holiday season!

---
An Epic Anniversary
23-Nov-2013 Fleet News
---
November 23, 2013 marks the 50th anniversary of the British TV series Doctor Who.
While it is not Trek, and Theta Fleet has no Doctor Who sims, this is an incredible accomplishment and is well worth noting.
Today also celebrates the worldwide simulcast of "The Day of the Doctor". Another incredible event for a SciFi TV show. For those of us who have been fans since the early Doctors, we are going to truly geek!
Besides, you never forget your first Doctor!
---
Over at the 75th SFMEU
12-Nov-2013 In Character News
---
Attention Marines! Marine Base Jessup on the Planet Betazed dispatched a emergency broadcast which was picked up and relayed to Starfleet Command. The planet is currently under heavy attack and is requesting assistance in the counter-attack against an overwhelming Cardassian presence. Exact intelligence is sketchy, but reports of large Cardassian forces attempting to take the capital city are flooding in.
---
Read On

... (81)
Armistice/Veteran's Day
10-Nov-2013 Fleet News
---
Monday, November 11th, most of the world celebrates Armistace Day, Remembrance Day or Veteran's Day. The day originally celebrated the armistice between the Allies and Germany to mark the cessation of conflict on the Western Front at the end of World War I.
Britain has two minutes of silence at 11 AM throughout the country. The first minute is for fallen comrades. The second for their loved ones left behind.
Now the day commemorates soldiers from all wars who fought and died for their countries.
Theta Fleet is proud to honor our military veterans from around the world who strive to make our planet a better place to live. Thank you.
---
October 2013 TF Awards
10-Nov-2013 Fleet News
---
October was a hectic month as we ramp up to the holidays. Still, there was a lot of great posting going on.
See below for this month's award winners.

---
Read On

... (79)
Semper Fi!
10-Nov-2013 Fleet News
---
November 10th marks the 138th anniversary of the United States Marine Corps.
They were born November 10th, 1775 in Tun Tavern and have been going strong ever since.
Today, the USMC is proud to claim the title of "The Few, the Proud, the Marines."
Theta Fleet feels that the spirit of the Marines will continue into the future and are proud to have sims featuring Starfleet Marines.
Ooh rah!
---
Guy Fawkes' Day
5-Nov-2013 Fleet News
---
Remember, remember, the fifth of November.
This is the day when Britain celebrates Guy Fawkes' Day.
A day when an anarchist tried to blow up Parliament and failed.
It's a great day to build a bonfire.
And write a thousand words about it for Nano!

---
NaNoWriMo is back!
2-Nov-2013 Fleet News
---
And what, may you ask, is NaNoWriMo? It's the National Novel Writing Month in the US!
Celebrate the joy of writing by spending a little time each day for the sheer joy of it. Write a little or write a lot, just WRITE!
Go to NaNoWriMo and sign up. Hundreds of published writers have joined to encourage and support those just getting started.
On a more personal note, a friend of mine has a book out to help writers during Nano. Go to Amazon.com and look up "NaNoWriMo Inspirations" by David Farland.
Just remember, fan fiction is still fiction! Who said you couldn't write a Star Trek novel or a series of posts on your favorite sims? It's not WHAT you write, it's THAT you write. So have some fun this month writing!
---
All Hallow's
29-Oct-2013 Fleet News
---
Theta Fleet hopes you have a wonderful Halloween, All Hallow's Eve, Samhain, All Saints Day and any other holiday you celebrate at this time of year!
---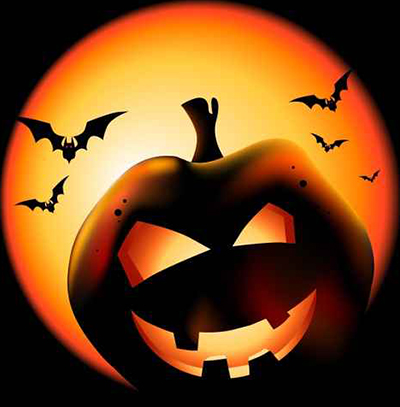 ---
USS ARES is riding horses with headless riders! Yes - we are WARPED!
23-Oct-2013 We have an opening for a...
---
Warped! We are Warped, or soon will be if it's not already happened! The ship, the crew... its happening right before our eyes.
No, its not a mirror universe visit but it is a bit WARPED!
Come see what is in store for the USS ARES! Find us in the ship listing, TF23.
We need some new blood or at least some heads for the headless riders to fill in some key positions as we get a bit twisted and warped.
Cmdr. Nickolas Blackwater, CO

---
Read On

... (110)
Columbus Day
13-Oct-2013 Fleet News
---
October 14th is Columbus Day. In the US, it's the day we celebrate Columbus discovering America.
In Canada, it's also Thanksgiving.
Theta Fleet wishes all our North American members a wonderful holiday!
---
September 2013 Fleet Awards
6-Oct-2013 Fleet News
---
It's officially autumn! At least where I live. That means the temperatures are dropping and the leaves will be turning color. It also means that I will have more time for siming.
It also means the September Slump (as some like to call it) is over. Everyone is settling in for another season of simming!
So, now is the perfect time to join a new sim!
It's also time to check out this month's Fleet Award winners! (Congratulations everyone!)
---
Read On

... (216)
Banned Book Week
24-Sep-2013 Fleet News
---
This week (September 22 - September 28) is Banned Book Week
What, you ask, is Banned Book Week? Well, I'll tell you. It's the one week every year when we celebrate banned books. Naturally.
So, what is a banned or challenged book? Any book that has been banned by a school or library for the wrong reasons. (Yes, we agree that there are certain adult books that are not appropriate for kids and should not be in school libraries), but most of the books on these lists are ones people SHOULD read. The Adventures of Huckleberry Finn, To Kill a Mockingbird, Harry Potter, Lord of the Rings, and The Hunger Games.
So, this week, visit your local library or book store. Buy (and read) a book. And visit Banned Books Week for more information.
---
Avast, mateys!
19-Sep-2013 Fleet News
---
September 19th is "Talk Like A Pirate Day."
Today, set your Google to "Pirate," write a pirate post, talk to your friends with a pirate accent or just watch a good pirate movie.
I recommend Cutthroat Island, Pirates of the Caribbean, Muppet Treasure Island, or Sea Hawk. Or find any of a number of great pirate movies and have some fun!
"Yo ho, yo ho, a pirate's life for me..."
---
August 2013 Fleet Awards
9-Sep-2013 Fleet News
---
Summer is officially over. At least in the Northern Hemisphere. School has begun for another year and we're settling in for a long glide into the holiday season.
For some, that means more work. For the rest of us, it means we have more time to sim! (large cheer)
And to prove it, a number of sims have picked up steam in the last few weeks. Congratulations to everyone who helps make this fleet a great place to sim!
---
Read On

... (211)
Space: The Final Frontier
8-Sep-2013 Fleet News
---
These words were heard for the first time on September 8, 1966 when Star Trek first appeared on American television. And began a journey that will extend to our children and our children's children.
No one could have foreseen the impact of the "wagontrain to the stars." And yet, so much of what we accept today came from Star Trek. Cell phones, bluetooth headsets, microwave ovens, etc.
Because of Gene Roddenberry's dream, Theta Fleet, and many others, exists. So, take a moment today to watch an episode of your favorite Trek or quote your favorite line. Or put on a pair of Spock ears, carry around a tribble, or wear your uniform. Then smile at everyone you meet, just because.
---
Dad Labor
1-Sep-2013 Fleet News
---
Sunday is Father's Day in Australia and New Zealand. Happy Father's Day to all our members Down Under!
Monday, the US celebrates Labor Day. A day for the laborer to rest from work, but it's usually filled with family activities and is officially the end of summer celebration.
So to our members in the US, we wish you a safe holiday weekend.
---